Content is comming here as you probably can see.Content is comming here as you probably can see.

Content is comming here as you probably can see.Content is comming here as you probably can see.

Content is comming here as you probably can see.Content is comming here as you probably can see.

Content is comming here as you probably can see.Content is comming here as you probably can see.

Content is comming here as you probably can see.Content is comming here as you probably can see.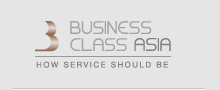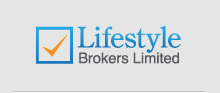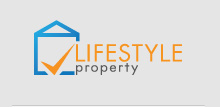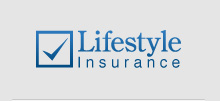 More Insights on Property Options
My previous two articles on property ownership generated some good responses, with readers continuing to show interest in a better understanding of this important asset class. So let's take a look at a few more aspects of property investment in Asia, where diverse property options can be a different proposition to what expats are used to back home.
As well as having differing views on the subject of owning a home in a foreign land there have been questions relating to the alternative methods of investing and of being able to raise sufficient capital to make a property purchase work to your best advantage.
It seems to be a fact that, in Thailand, new build properties command a higher purchase price than when they begin to age a little. Some readers feel that this is a disadvantage to buyers preferring to buy property with no ownership history. Feelings that previous legal complexities could encumber your rights as an owner appear to be strong. So, why is it that new properties depreciate almost like new cars, in their first few years of existence?
There are a number of examples of this in the Bangkok area and also in Pattaya and Jomtien. Recent histories of condominium units, which make up the vast majority of the foreign investment numbers, are prime examples. New units have been plentiful in the past few years and selling prices of new units have been very approximately THB100,000 to THB120,000 per square metre. However, developments of say eight years and older in the same local areas have been selling at the same time for around half of this rate. Many expats feel that this is inequitable and wonder why the situation exists.
Some opinions state that new property is more popular because there is a plentiful supply and also because finance has become far more readily available for buyers, whatever their nationality. Others feel that new property is so desirable because there is no history of any prior occupation and the units will not be affected by spirits. Others dismiss this as fairy stories. However, this may contribute to the second hand property market being less popular than new build.
It is also a fact that Thai culture seems to follow the tradition of several generations sharing a common home simultaneously and thus a family property is passed from one generation to the next as time moves on.
These could all be valid factors but how would that affect you as an expat? If you are buying a property to then sell it on after a period of time, when you possibly leave for new pastures, then the reality of a resale for profit will more than likely evaporate when it comes time to putting it to the test.
The feeling amongst the vast majority of expats was that if you never intend to leave Thailand and you wish to own your home then it may well be very wise to own it. However, see also Net Worth "Buy or Rent Your Home" of 18 November 2012.
There was also some confusion over the different methods of raising finance to buy a property in Thailand. The use of a different asset, such as a property back home or your investment portfolio bond, does not create any kind of encumbrance on the Thailand property. The fact is that you actually buy this with the cash you have raised from the alternative source. If you are in any doubt about this I urge to seek professional advice so that the intricacies can be explained.
There were also some questions about the asset safety of an investment where you are part of an overall scheme or perhaps a fund. It is certainly true that when investing in such schemes you do not buy a specific single property, which creates more risk than investing in a scheme where you become part of a wider spread of a property portfolio. It is also true that you have no say over where the investments of the fund are placed.
Yes, they do have their problems from time to time. It is often all too easy to blame an investment manager when market forces and other circumstances which are out with his control occur. This can often create bad feelings about some collective schemes. However, each one will have its own merits and should be considered better or worse than the next.
In the 2008 crash there were property funds which lost a great deal of value. There were also a great number of private property owners whose individual properties lost a great deal of value. There were a number of property funds which found themselves with liquidity issues. Investors wishing to redeem their shares found they were unable to because there simply was insufficient cash within the fund. Individual property owners also experienced a lack of liquidity. Many wanted to sell their properties and get out before the markets reduced even further. Despite reducing their price to a genuine bargain and at a level where it should have been sold they were also unable to find a buyer and thus had the same liquidity problems as the funds.
The fact is that no one really knows what market forces will do and how they may be affected in the future. This includes the investment experts. Whilst they may have a really good strategy, when it comes down to the reality of what is happening things may be different from expectations.
The trick is to decide what you feel you wish to achieve and then find the right investment which will fit into that criteria. For example there are a number of retired expats in Thailand who have some THB resources and feel that they would not like to change the currency of their investments. The local banks will offer up to 2-3%pa return depending on how long you can commit and how much you are willing to invest. This is in a relatively safe deposit account but the returns are vanilla and unexciting.
Some expats feel that a local investment would be a great idea but they do not wish to become part of any scheme which will tie their capital up for long periods and not deliver returns in a relatively quick timeframe.
Are you aware that there is a scheme related to property and agriculture which pays a fixed return to investors with the first payment being six months from the initiation of the investment? The returns include capital and a fixed investment return at each six monthly payment. The investment is a ten year deal but rather than the capital being paid at the end of the term it is repaid over the term. Thus the capital is effectively repaid over a very short period.
Sometimes a one off investment such as this can be very attractive and yet almost unknown to the average foreign retiree. Any professional adviser worth his salt will be able to offer you some alternatives to choose from. Of course these will require some thinking about and gauging of your specific attitude to the risks they will represent. Not all investments are good for you.
Questions to the author can be directed to PFS International on +66 (0) 2653 1971 or email to enquiriesthailand@fsplatinum.com.
Andrew Wood has been an expat in Asia for 32 years and is a Senior Consultant with PFS International. He has been writing Net Worth articles for four years and has made a significant contribution to the PFS library of financial service articles dating back over seven years. These articles which cover the complete A-Z of financial planning are available to readers on request.