Personal and Asset Protection
General insurance, also called non-life insurance, provides payments depending on the loss from a particular financial event. General insurance products include:
Protect Your Savings
In case of a sudden illness or accident, you don't have to utilise your savings to pay the high price for medical treatment. Surgery and room costs in Hong Kong's private hospitals can easily reach US$100,000 for major heart disease and cancer. This can be covered by the insurance plan, should you have coverage in place. Your savings should be used for their intended use, such as buying a home, funding your children's education and retirement.
Motor Insurance
If you own a vehicle, you are legally obliged to have third-party motor insurance, which you can extend to comprehensive coverage of accidental loss or damage to your vehicle.
Home Contents Insurance
Ensure your current home contents, such as jewellery, laptops, furniture, walls and structures that can be lost due to theft, accidental loss or damage due to unexpected weather conditions, explosion or any other mishap. Having to suddenly replace damaged items can drain your financial reserves quickly! You may also have sentimental items of jewellery such as wedding, engagement rings and family heirlooms.
Fire Insurance
If you are a homeowner and have a mortgage, fire insurance is a must. Receive reimbursement for rebuilding or damage to your home if it is damaged by a fire outbreak, lightning, typhoons, windstorms and floods.
Travel Insurance
There is a saying that if you can't afford travel insurance, that you shouldn't travel at all! The unexpected can happen anytime, and having comprehensive travel insurance can save you thousands if you have to go to hospital while overseas. It might also be that your baggage was lost or damaged, your flight got delayed or your personal belongings were stolen – all of which are covered by the international plans we recommend.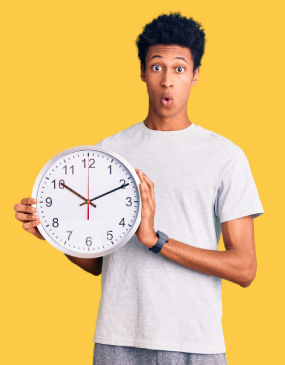 It's cheaper to buy 10 years early than one minute too late
Do I need all of the insurance policies?
While you won't need every type of insurance that's available, we believe that everyone should have health insurance. Anyone with a car has to have motor insurance and anyone with a home should have a home contents or fire insurance policy as the bare minimum. If you have children, a spouse, or a mortgage to pay, can you really afford not to have critical illness and life insurance in place?
We are surrounded by many different types of risks that when encountered are expensive to self-fund, some are simply unaffordable without adequate protection, so it's important to purchase the right type of policy and level of cover to manage those risks. Platinum recommends getting properly insured before getting serious about investing.
How much life insurance do I need?
We normally recommend our clients to have a minimum of 20 times their annual income as your life insurance benefit. This is to assure your family or loved ones have sufficient funds to maintain their standard of living, pay off debts and secure the future of the children. That way you ensure your surviving spouse doesn't have to sell your family home or investment properties to fund the debts and living expenses.
The cost of quality healthcare is at a premium. We have close partnerships with market-leading international healthcare insurance companies that offer sustainable products making sure that we can match the required level of cover to your budget.
We don't charge you for our services, so premiums are the same as going directly to the insurance company. What you get is advice on the plan's benefits and coverage limits that make sense to you and your financial situation.
All Health & General insurance products are marketed under the brand name of Lifestyle Insurance, a registered trade name of Platinum Financial Services.
Don't leave your financial future to chance.
Contact Platinum Financial Services to help you through your financial journey.